Please contact us
if you have a problem with files upload.
WHO WE ARE
News Publishers' Press, Inc. is a family-owned and operated open-web printing company, founded in 1978 by Richard and Virginia Jutras.
Located in Glendale for 40 years, News Publishers´ Press specializes in printing community, trade, school, and special interest newspapers.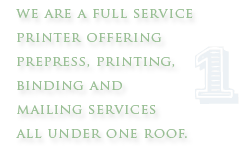 We also own and publish Graphic Arts Directory, an annual publication listing all graphic arts concerns for Los Angeles, Orange County, San Diego and the Inland Empire, now in its 65th year.
DIRECTIONS
From I-5: see the map *
1. Exit Golden State (5) Freeway at Western Avenue (West);
2. right on Riverside Drive;
3. right on 215 Allen Avenue.
From CA-134 E: see the map*
(toward Burbank/Glendale)
1. Take the Bob Hope Dr. Exit
(toward Buena Vista St.);
2. right on Bob Hope Dr.;
3. left on W. Riverside Drive;
4. left on Allen Avenue.
OUR MISSION
News Publishers' Press is a customer-focused company dedicated to being the premier open-web printer in our industry. We are committed to providing small market publishers and newspapers with the best combination of resources–technology, people, quality and service — to help our customers achieve success in this competitive market.